Accessorizing a bookshelf can seem a little difficult and frustrating. One of the most common mistakes when decorating a bookshelf is using too many things that make it look cluttered.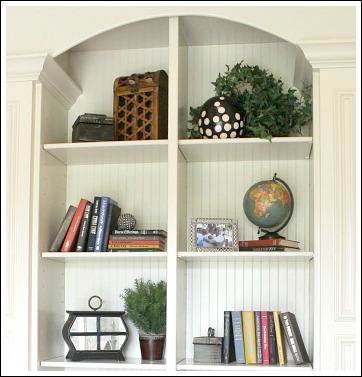 I find that many clients decorate with paperback books, too many photos frames, and small items sitting in front of the books. If this is you, don't worry! Just follow my easy steps and your bookshelf will look like it was designed by a pro!
Six Steps To Decorating A Fabulous Bookshelf
Tip #1 – Choosing Your Books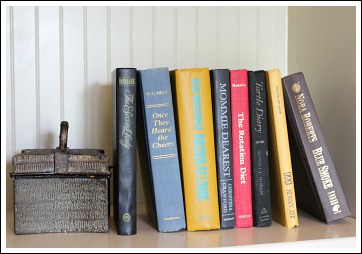 Even though it is a bookshelf, don't overcrowd it with too many books. You want to accessorize, and by that you will want to add a few display items. Do not decorate with paperback books! They usually look tacky and cheap. (sorry to be blunt).
If you don't have many hardback books, try going to an antique store, local flea market, or garage sales, to purchase antique books. You really won't have to spend much to find some really unique books.
Take the paper covers off of some of your hardback books. Coordinate some of your books by their colors.
Tip #2 – Adding Some Faux Greenery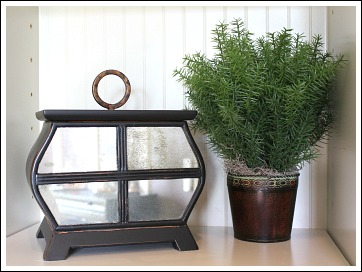 Add some faux greenery to your shelves. Again, sparingly is the key. If the bookshelf you are decorating isn't particularly large, then just use one or two small faux plants. Choose a unique container to put your greenery in to add character and detail to your bookshelf.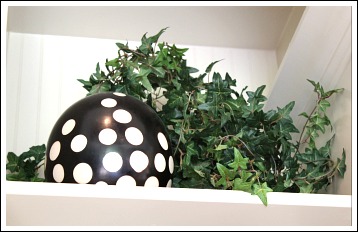 You can also use greenery without a container like pictured above. Purchase a bush of ivy, lay it on it's side. Be sure to pull a piece of the ivy behind anything beside it. You want to make your home decor items look "nestled" in.
Tip 3# – Add Some Photo Frames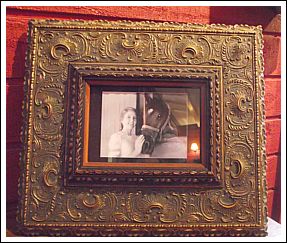 Bookshelves are a great place to put photo frames. Again, choose quality frames to make your photos stand out. Don't overdo, putting too many photo frames on your bookshelf.
Try to choose close up shots for your photos, they stand out better from a distance.
Tip #4 – Add A Little Artwork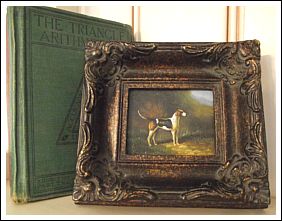 Small artwork is a clever and fun way to add color to your shelves.
Tip #5 – Choosing Unique And Interesting Bookends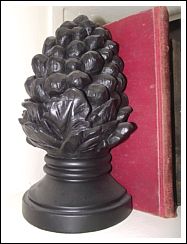 Bookends are a MUST for accessorizing a bookshelf. But, I will tell you, I always have a really hard time finding unique bookends! Below are a few of my favorite bookends that I order online. Again, I love having display items that add personality to my decorating.
Tip #6 – Use Baskets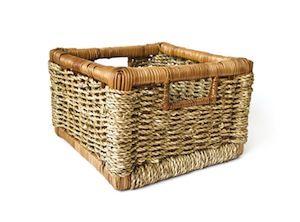 If you are trying to decorate a rather large bookshelf or entertainment cabinet, baskets are a wonderful idea! Not only can you store things in them that will not be seen, but baskets are very attractive!
Make sure you buy baskets that are the same size and color. This gives balance to accessorizing a bookshelf.
Good luck decorating your bookshelf! Remember, keep it simple, always add some of your personality in your home decor choices, and surround yourself with things you love!