This page is all about unique headboard ideas. So many of you really enjoyed the first page on headboard ideas, that I decided to do a part 2 with more ideas! So, whether you are decorating your master bedroom, looking for girls bedroom ideas, or boys bedroom ideas, below is some inspiration to get you started!
Having a unique headboard, instead of a matching headboard and foot board is really a great way to have your own decorating style! The bed is the focal point of the room, so why not make the headboard really stand out!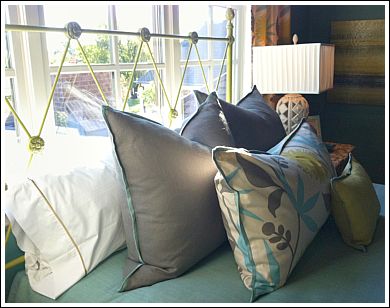 How lovely is this iron headboard? And, what a smart idea to not have a headboard that covers up the window! I love it!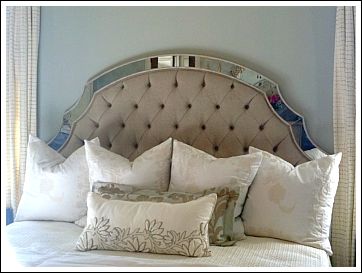 A mirror used as the edging of the upholstery, quite stunning!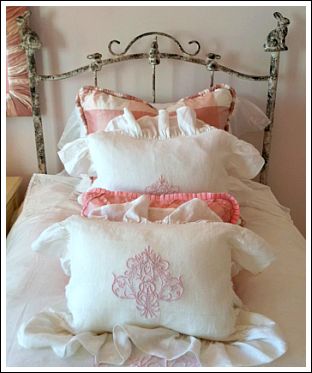 Is this little bed not precious? Whether you refinish an old iron bed, or purchase an antique reproduction, it truly makes for a charming little girls bedroom!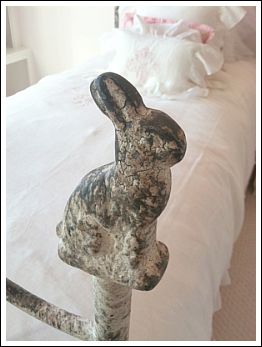 Nothing says "little girl" like an adorable bunny!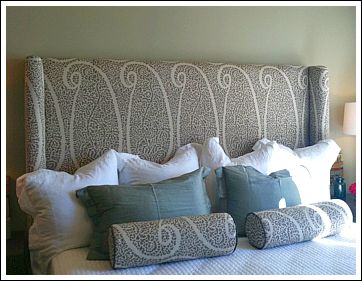 Having a headboard upholstered really fits into any decorating style. What fabric you choose can give your room a Country Cottage style, French Country Style, or Contemporary Style! Save a little of the drapery fabric and make decorative bed pillows to match.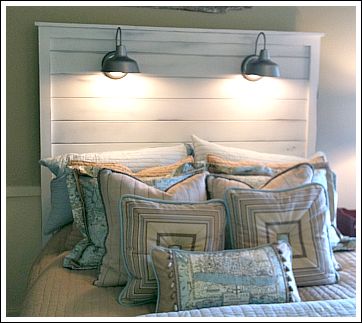 For a Beach Cottage Style look, painted wood planks are a perfect choice. What I love about this idea is mounting the lighting directly onto the headboard.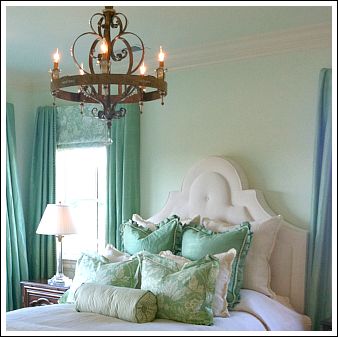 This bed just is so luxurious, from the elegant bedding, matching Euro shams, bedroll, drapery panels, to the Old World chandelier! I think I could get used to that kind of luxury!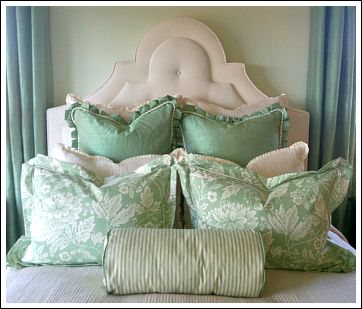 Divine!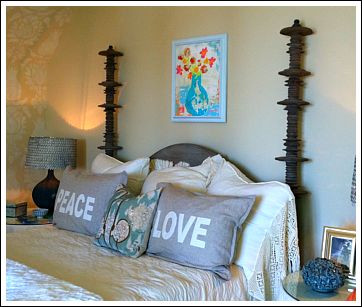 This room has a definite Urban Style feel. What is Urban Style? It is a mix of modern and vintage decor and contemporary decor. This style incorporates many uses of natural fabrics, medium to dark wood tones, and neutral colors. This style also tends to have many eco-friendly products.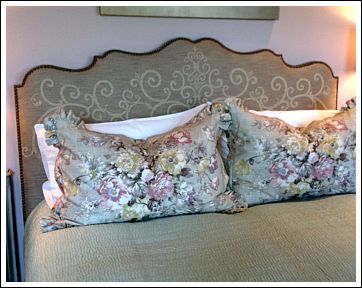 Using embroidered fabrics always adds depth to any custom upholstery projects. This look is simple and understated.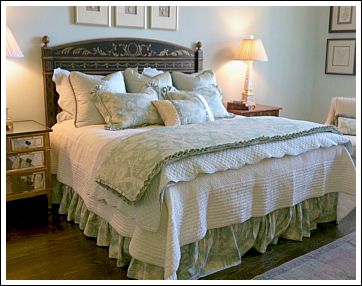 Nothing says French Country Style like hand painted furniture. The hand painted gold filigree looks stunning against the black.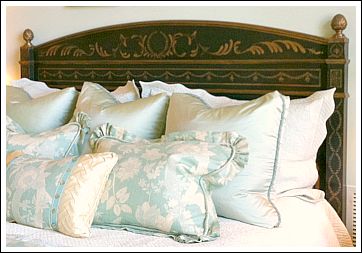 Having a black headboard really makes your bed linens stand out.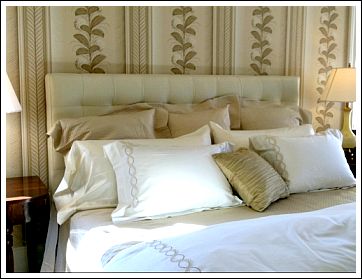 For a classic look, having an upholstered headboard is the way to go. I love the covered buttons.